New Year's Resolutions You'll Actually Stick To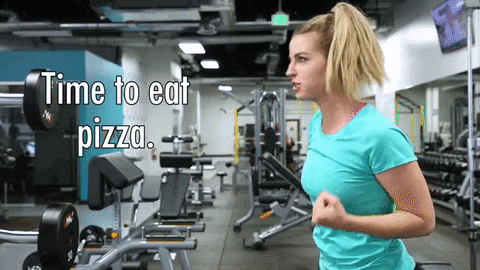 In case you haven't already heard, Happy New Year! It's a time of renewal and cleansing but it's also a time of newness. Most people view this as their opportunity to start over, to clear the scoreboard. Unfortunately though, according to U.S. News, 80% of New Year's resolutions fail by the second week of February. So how do we curb that?
It's simple: create resolutions that you'll actually stick to, not ones you hope you'll stick with.
So, to help you out (also because I love lists), I've create a carefully curated list of some resolutions you can count on:
Pet as many dogs as possible
Note: for those allergic to dogs, stick to hypoallergenic poodles. Cats can be substituted if need be.
Buy a giant water bottle
Most resolutions are to simply drink more water but if you have a giant water bottle next you to all the time...you're basically bound to increase your H2o intake!
Find these very cool glass bottles here.
Have a least one mini netflix binge a week
You think I'm kidding but studies have shown it can actually increase self-control and relaxation.
Cut yourself some slack
Did you know that taking short breaks and being a little preoccupied can actually increase your productivity?
Spend some time surfing Facebook
Facebook is actually a great way to meet people and make contacts. Plus, there are tons of new networking and professional events popping up on Facebook everyday (and most are free)!
Browse the App Store or Google Play
SO. MANY. FITNESS. APPS.
This is my personal favorite! Find MyFitness Pal on the App Store.
I could go on forever but you get the point. Just remember, this list is simply a guideline so shoot for the stars! Trust me when I say that anything is possible.
Wanna walk with us through our New Year's resolutions? Click here to sign up.